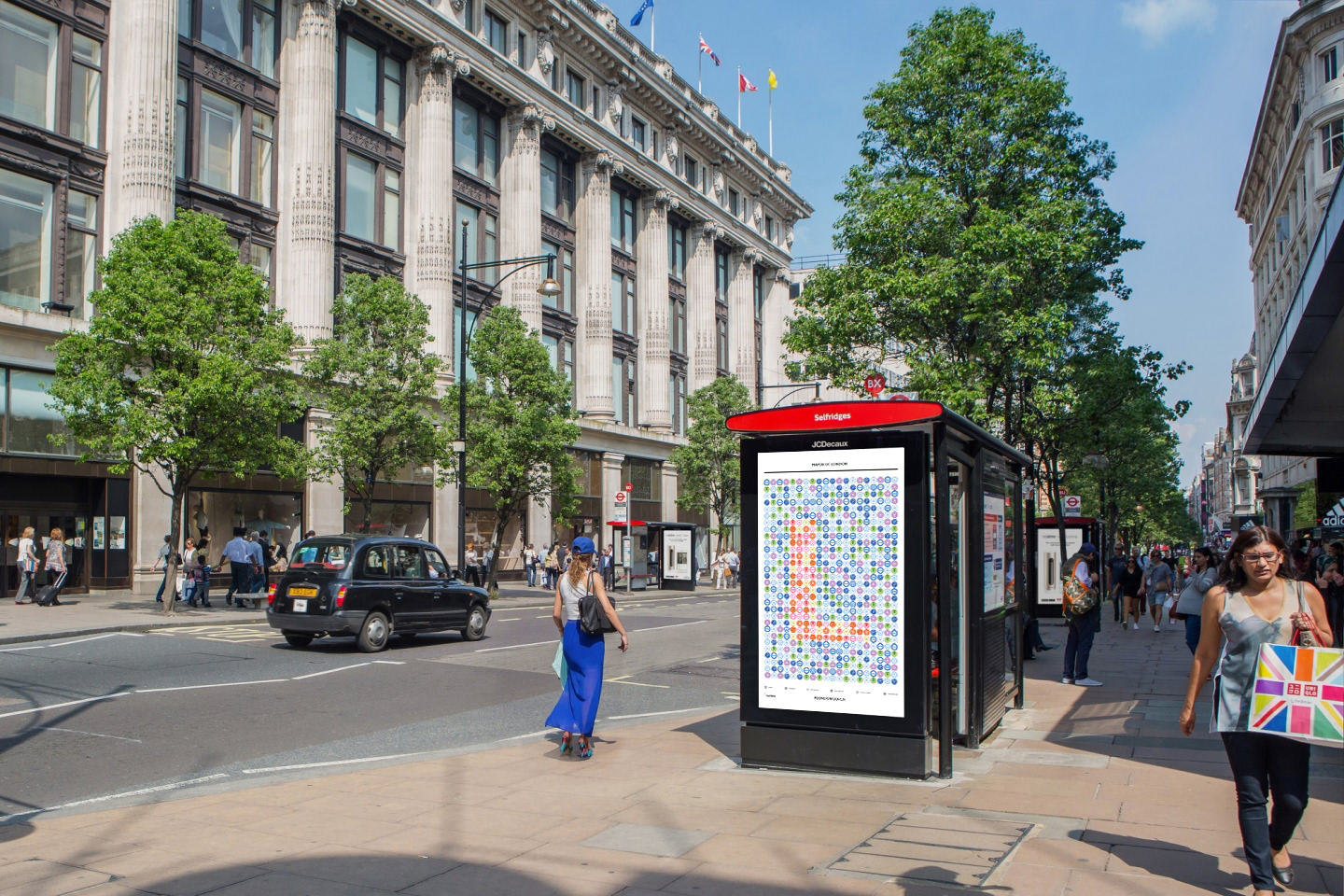 Designed with two ways of seeing.
1. View from afar (Driving) - For a driver they will just see a the poster in its entity so will only focus on the letter that will become visible with the change in colour scheme. (see above)
2. View Up close - For the person walking on the street to see a pop of colour. Each symbol is approx. 50mm diameter so may not see the letter straight away but will find it interesting enough to want to know more. (see below)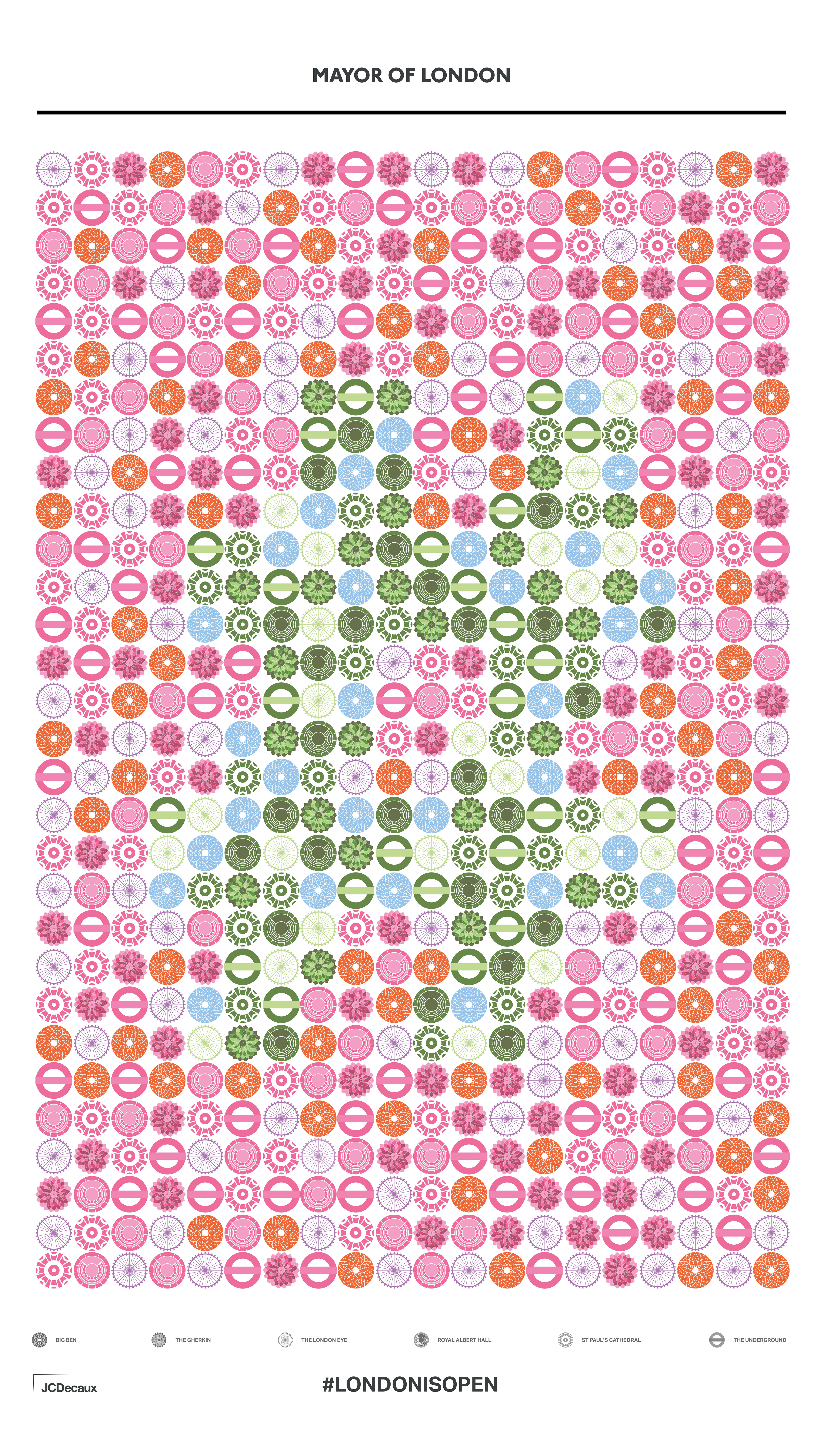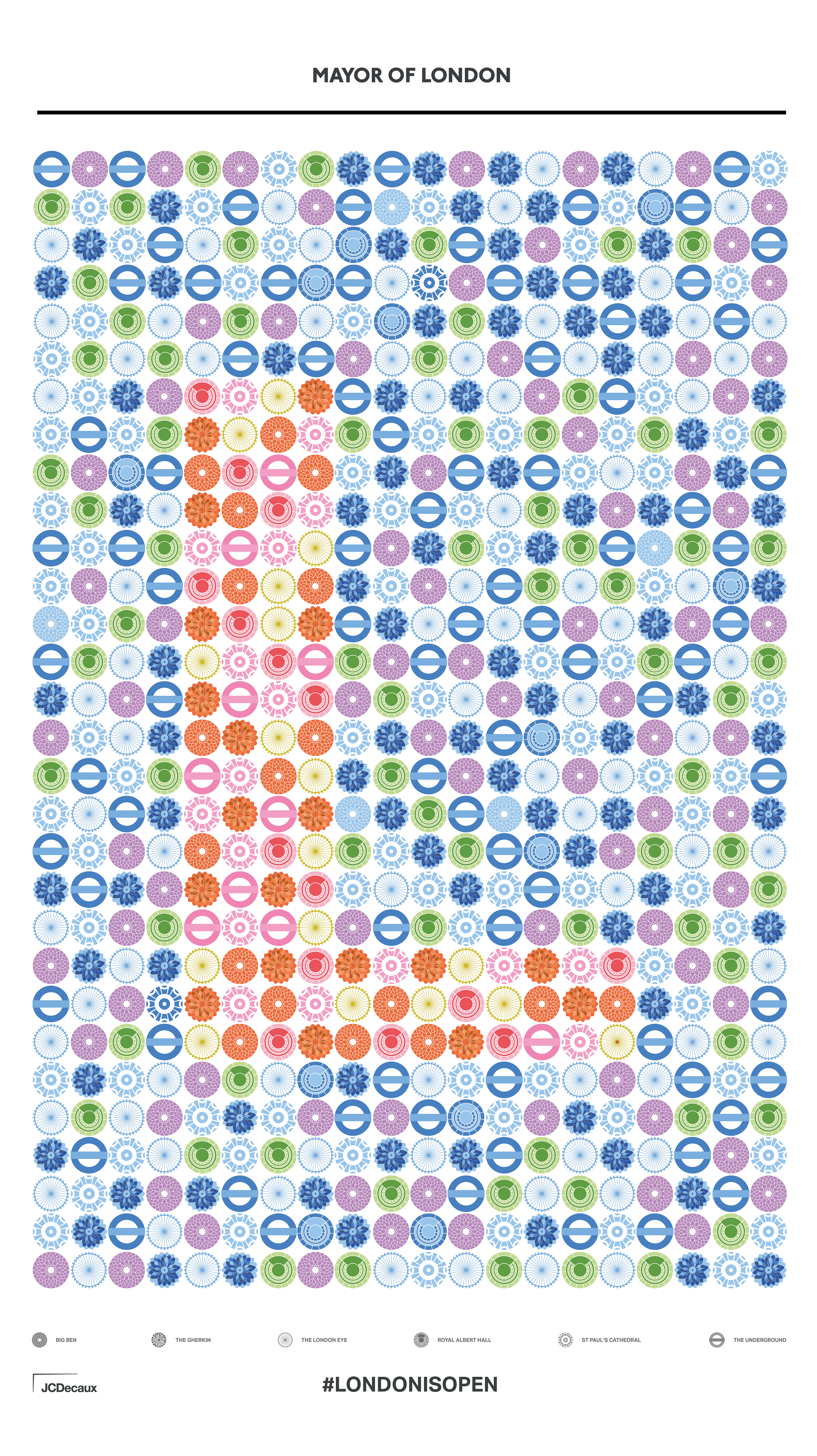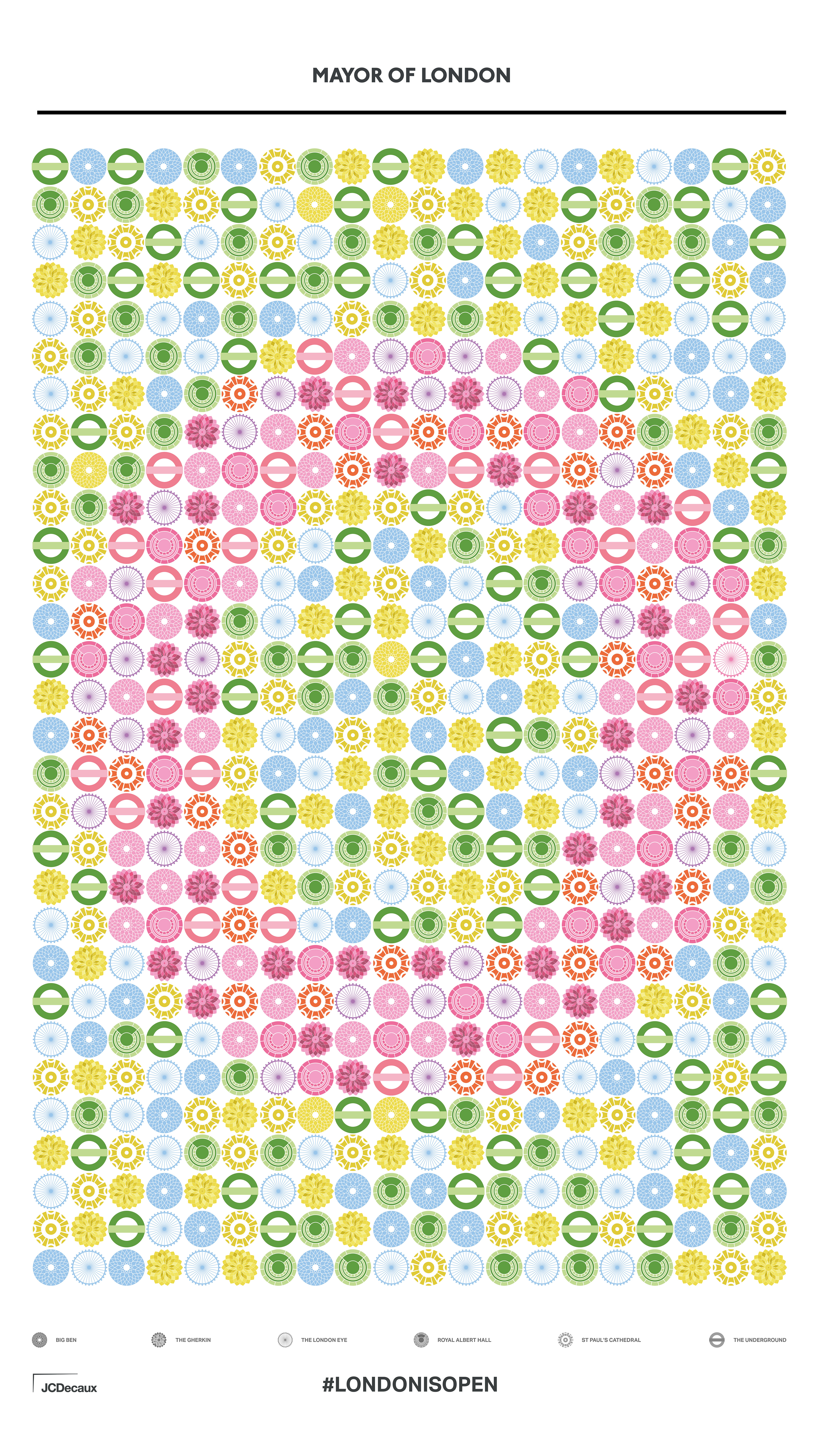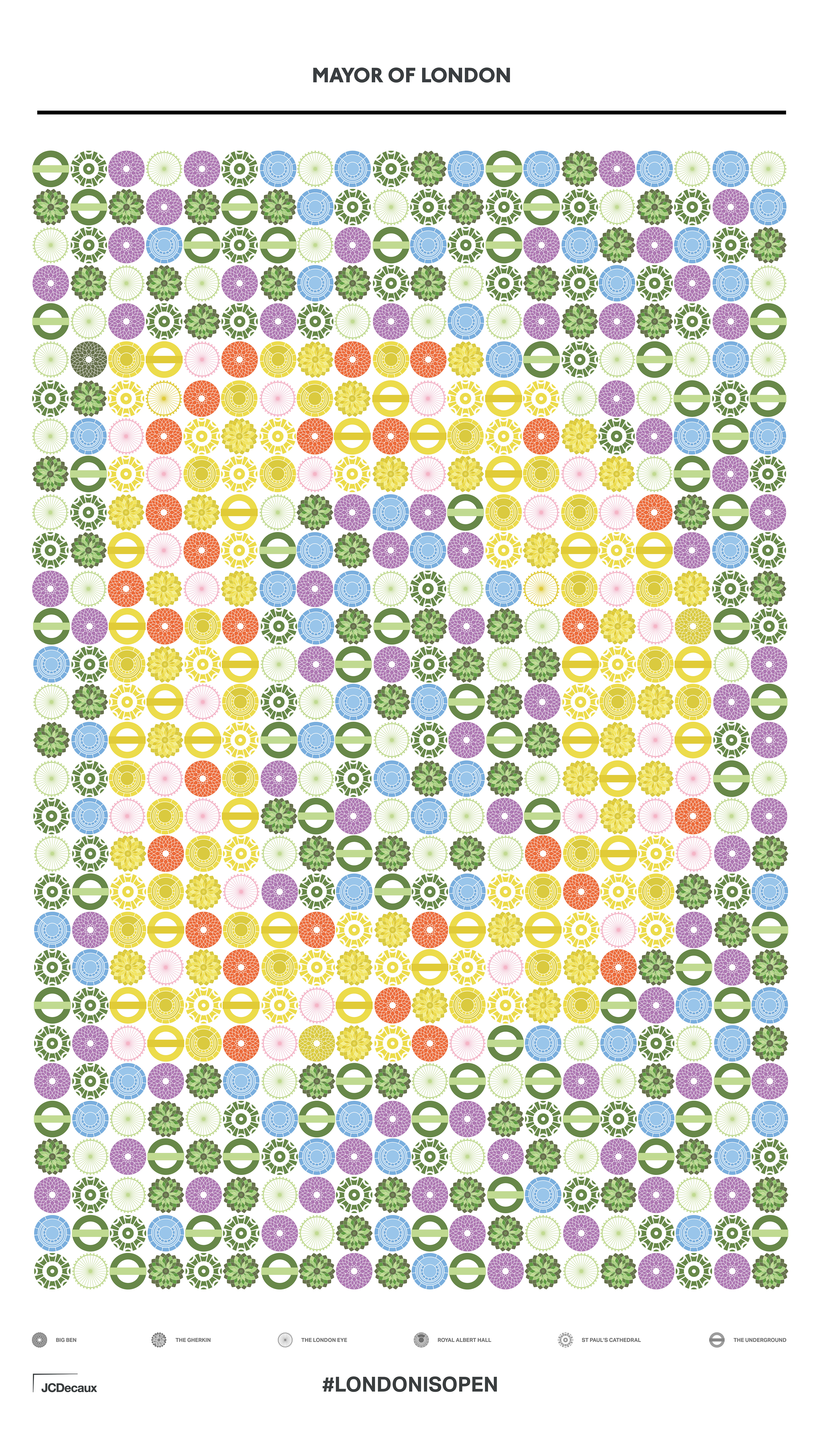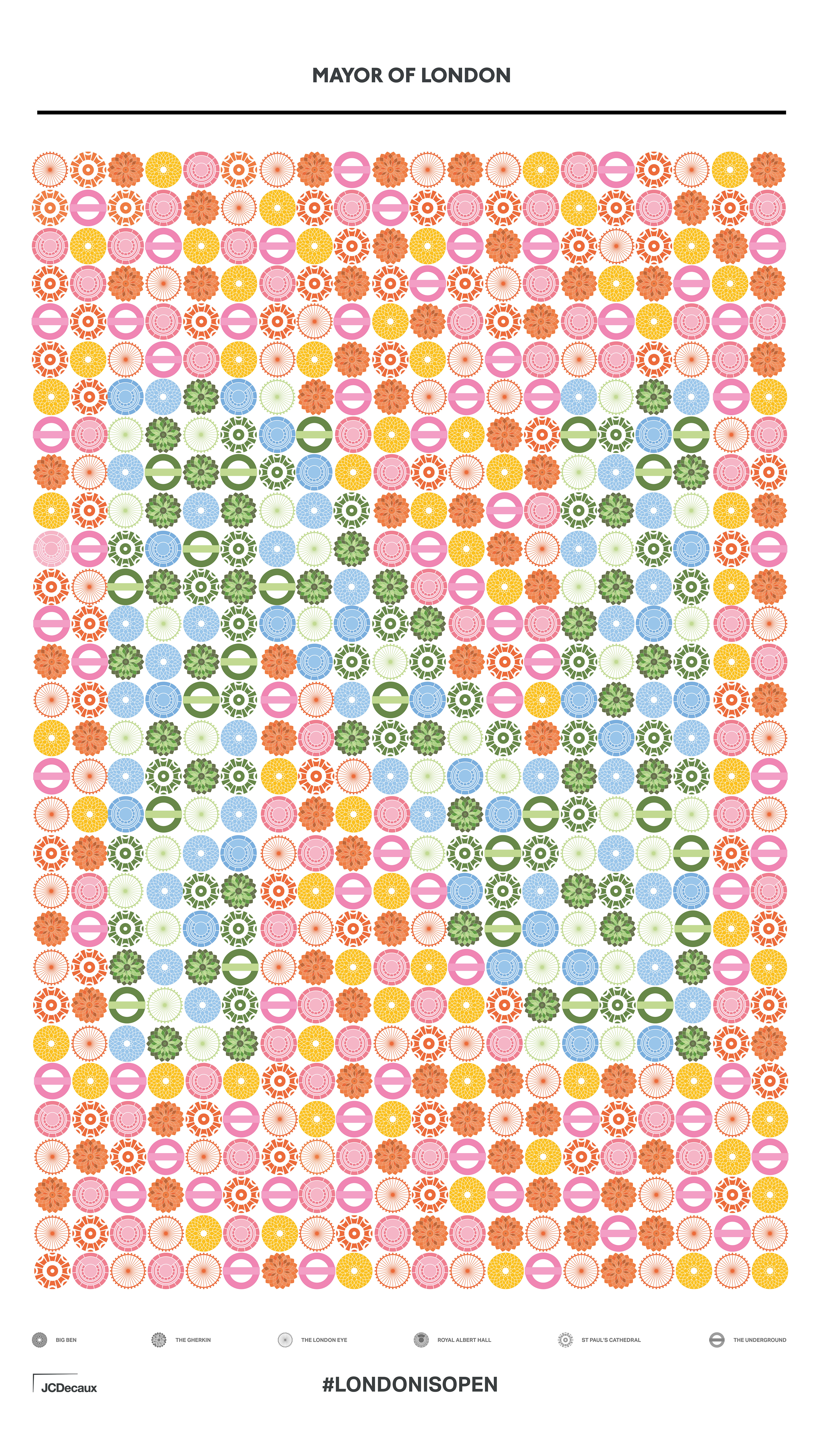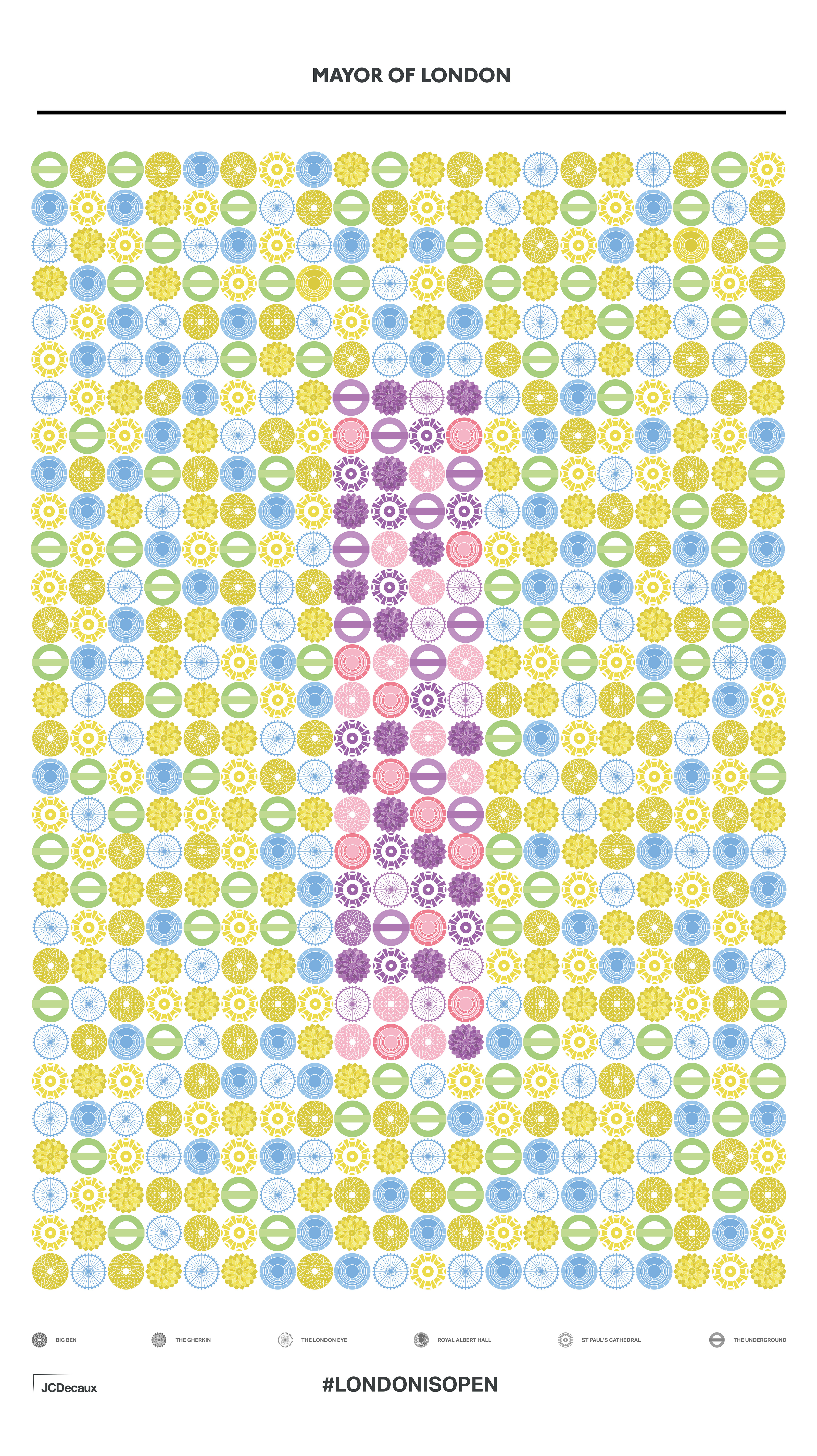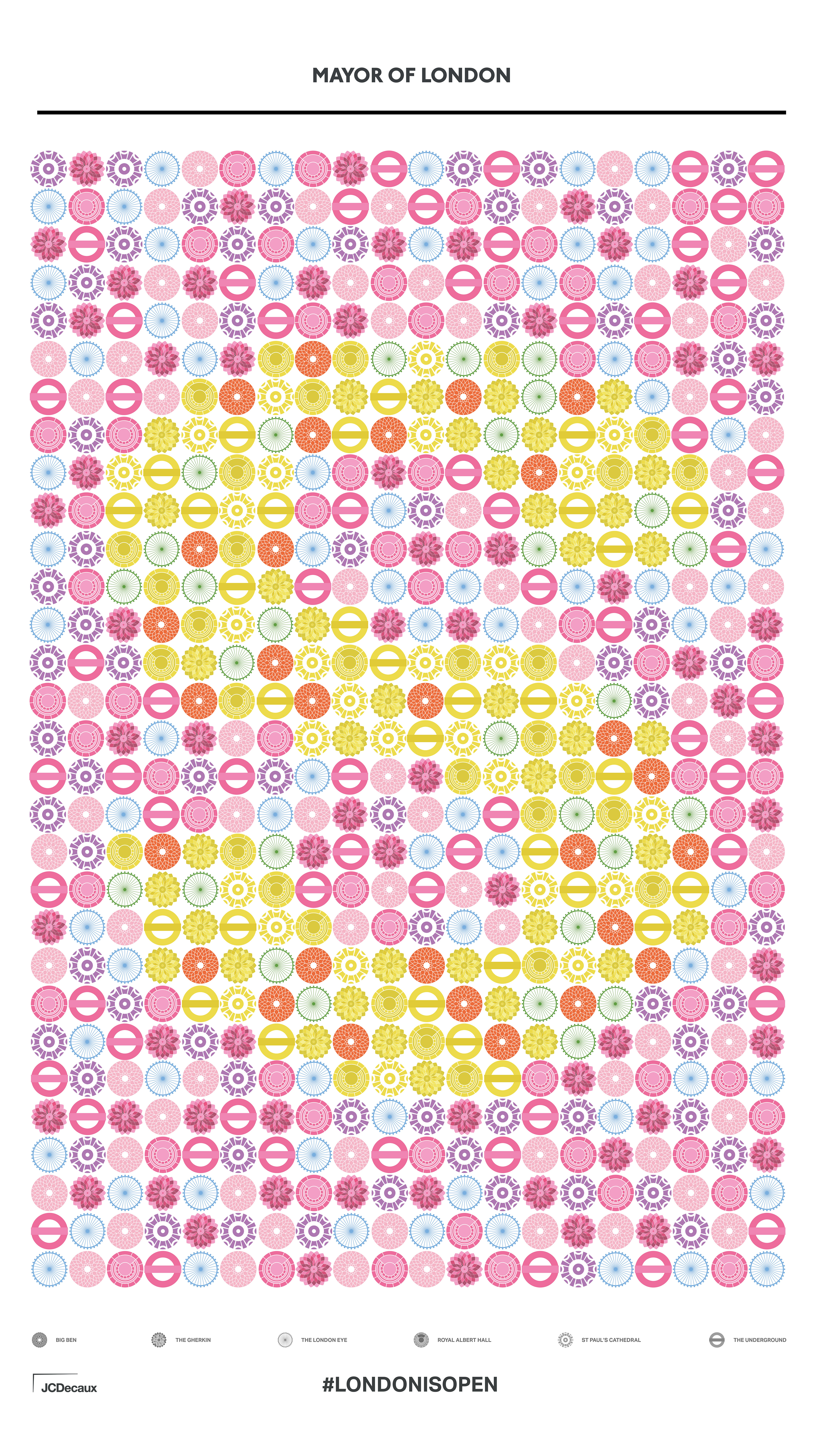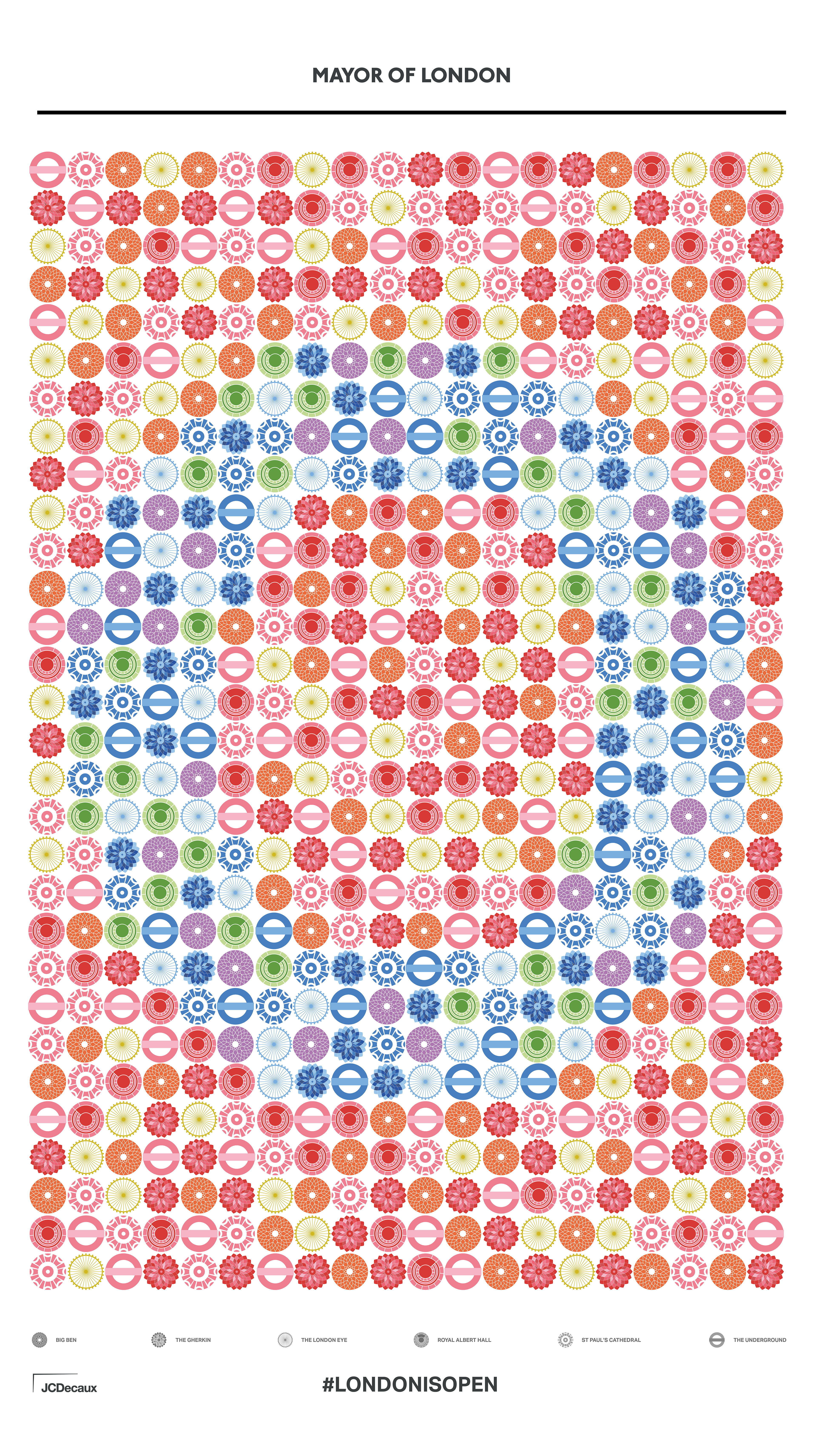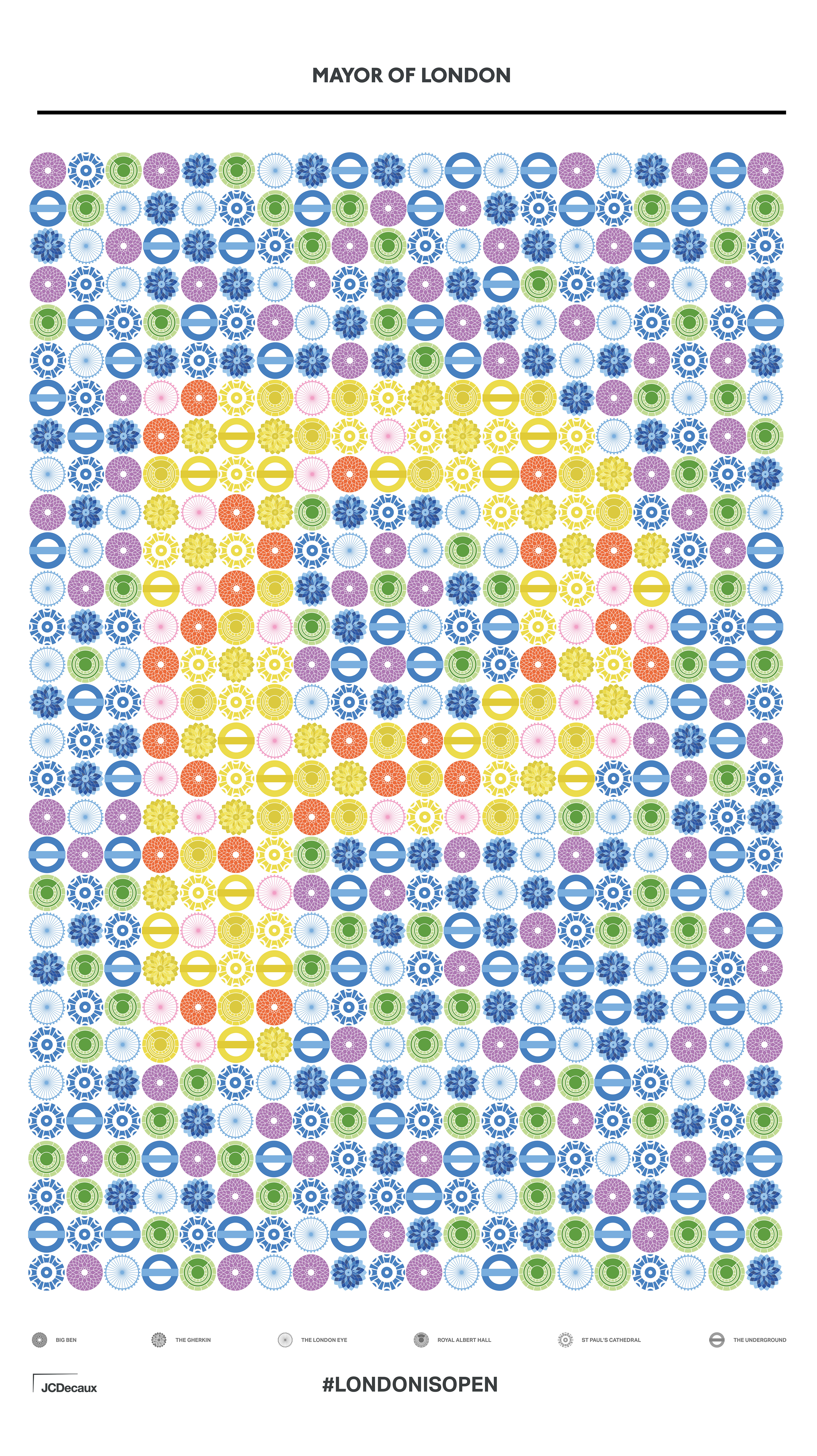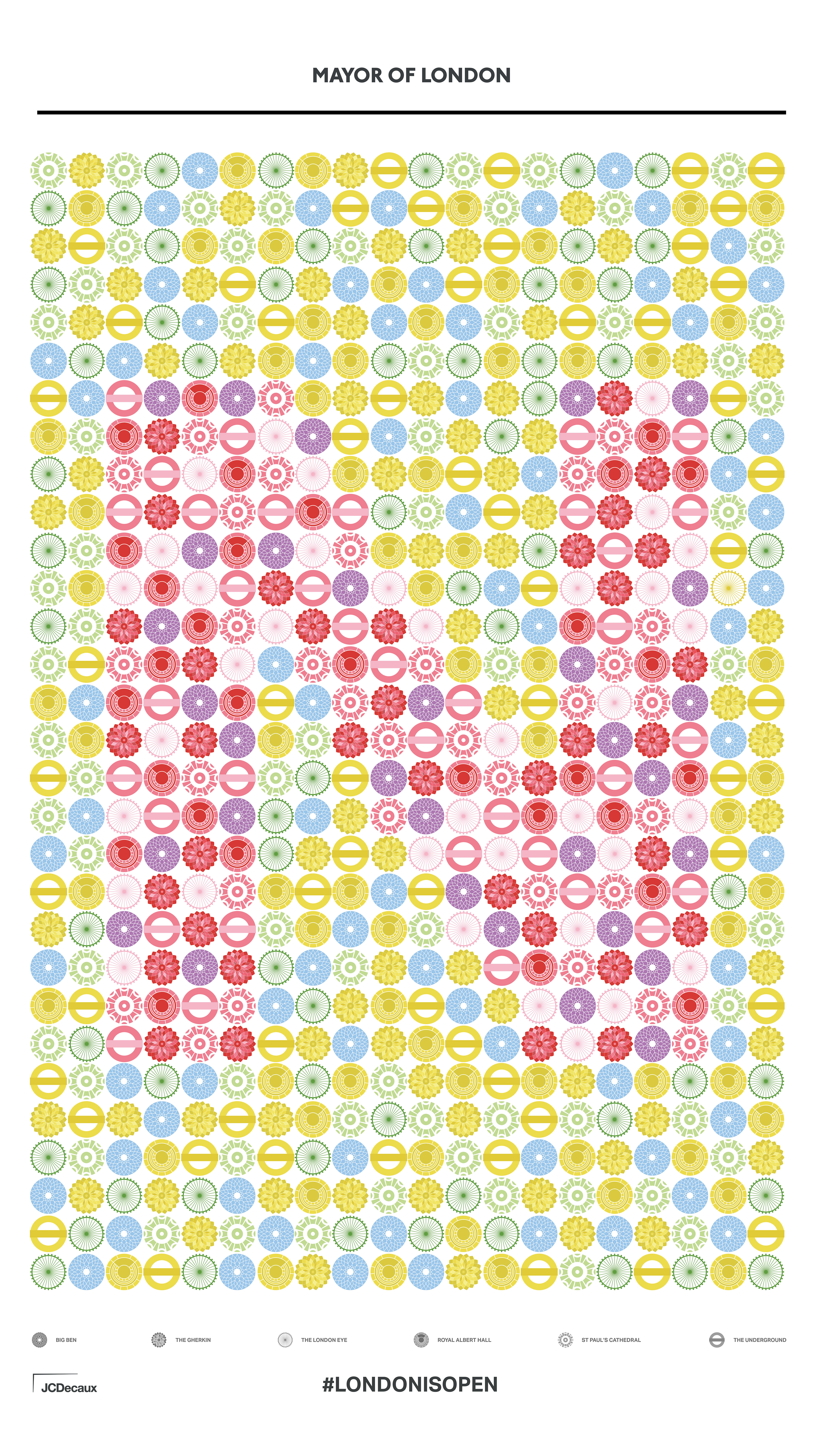 Designed to look like a length of fabric to show all the diversity there is in each of us, that everybody's differences can  come together to make a beautiful tapestry.